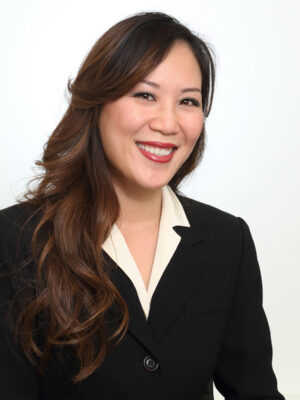 Broker Associate
DRE# 01348377
Office: 650-577-9300
Cell: 650-577-9300
Be kind. Always.
Everyone you meet is fighting a battle you know nothing about.
I bet those aren't words you expected from a strong, hardworking negotiator! That's my gift: to represent clients with clarity and clout, and at the same time to approach my real estate business with heart.
Hello, I'm Angela. I've been working with Winkler Real Estate Group since 2002 as a licensed real estate broker. I started selling real estate with Danny and the team at their luxury home community "College Heights" in San Bruno, on the ridge above Skyline. Now I assist clients from San Jose to San Francisco, focusing on the Peninsula.
For buyers, my most important task is making sure they understand what's currently going on in the market, as the context in which they are looking is always shifting. It's my job to make sure they've got all the relevant facts and to offer honest advice, but in the end, I will always respect their wishes. Buyers should feel comfortable with their decisions, and I make a big effort to ensure that's true.
For sellers, my forte is in showing potential buyers the real value in any home. I've got a knack for knowing how to make the case for a good fit. First and foremost, I understand where buyers are coming from, and I ensure "the fit" is real and works for them. Maybe that's because my favorite part of this job is watching clients hit big life milestones, and knowing that I played my part in making their dream come true. It's sooooo gratifying.
As a trusted real estate consultant I am honest and compassionate. My credo is to treat others as I would like to be treated, and always to give others a reason to smile. And it's true that we never know what burdens others bear. That's why, for me, kindness is fundamental.
I've been with WREG since I started, and I know it sounds crazy (because they're in the East Bay and I'm in the Peninsula) but it's easy to tell you why: I respect Danny's smarts and his integrity, and my co-workers are fantastic. I'm really happy with my colleagues, and I work to make my clients and their families happy as well. That's my goal, always.
After graduating from UC Berkeley with a degree in Statistics and a minor in Computer Science, I pursued my dream to be a software engineer working on databases and transaction processing. However, sitting in front of a computer all day coding and testing was not as fulfilling as I thought. Both my husband's parents were real estate agents and said I'd be great at it. So I jumped in and realized I could help make a big difference in people's lives, especially for those who don't speak English since I am fluent in Mandarin.
In my free time, I enjoy wandering farmers' markets, going to soccer games, strolling along the Embarcadero, and spending time with my four children.
In case it isn't obvious: I'm an optimist. And I believe in helping people. It's said that smiles are contagious. Working in real estate I know I'll have the opportunity to bring smiles many times over.
//