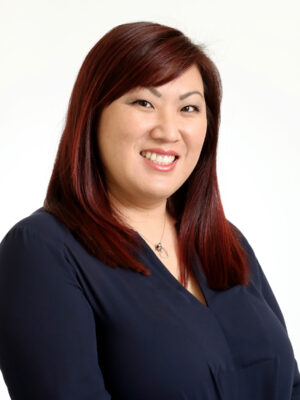 Realtor
DRE# 01842534
Office: 415-279-5186
Cell: 415-279-5186
Doing five things at once is supposed to be impossible. But in my world, doing five things at once is second nature, and I do it all the time as the office manager for Winkler Real Estate Group.
Hi, I'm Sunny Kim. I graduated from UC Berkeley with a degree in Sociology and then went on to Chapman University where received my multiple subject and special education teaching credentials. Teaching and working with children was my passion; I worked in multiple school districts in the East Bay for several years before making a big career change. Back in 2004, after purchasing a home with them, I was so impressed with Daniel and his team that I decided to jump in and join them in the office. I've been here ever since.
As a key member of Winkler Real Estate Group, I use my exceptional organizational and problem-solving skills. But my work isn't just about the many tasks I handle; I really like working with ethical people and providing super customer service. That's what counts.
In addition to making sure things run smoothly, I have been licensed since 2008 and do residential sales, helping buyers and sellers with their real estate needs. I work with Hanna (So Hyun) Park, and we make an awesome team!
When I'm not in the office or selling real estate, I'm a full-time mom with two daughters in elementary school, so the juggling continues at home. In my free time, I enjoy watching movies, visiting Disneyland, or simply relaxing.
I can't imagine working for any other brokerage. We're not just a company; we're a family. I look forward to meeting you!