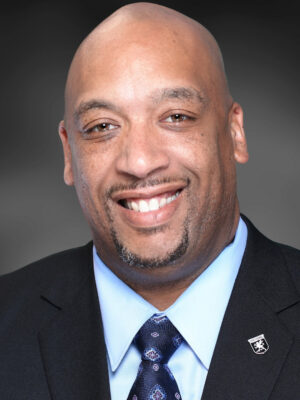 Realtor
DRE# 01143283
Office: 510-755-8685
Cell: 510-755-8685
1215 Solano Avenue
Albany, CA 94706
Hi. I'm Damian.
Sometimes big life changes come swiftly and feel just right. That's when we know the path ahead is likely a good one. So it was for me when I decided to leave my career as a furniture warehouse supervisor and jump to real estate. Boom! I shifted from looking at the design of things people use to where all that furniture goes. I followed my curiosity about how and where people live. Quickly moving up the ranks at Coldwell Banker and then becoming Managing Broker at Resource Realty in Washington, in 2015 I returned to the Bay Area.
I work with buyers and sellers to find the home of their dreams. I know it sounds cliché to put it that way, but nothing pleases me more than handing over the keys to a first-time homeowner. It's thrilling. When I'm not making real estate deals, you're likely to find me on a basketball court. For over twenty years I've coached girls high school basketball. My real passion: helping talented players earn life-changing educational scholarships.
Whether it's real estate or basketball scholarships, the goal is the same: to create opportunity for excellent life transitions. Strong, confident, and self-motivated, I use my considerable skills to facilitate positive life events for others. It may seem quirky that a poetry-loving introvert like myself is so people-oriented, but when it comes to making dreams come true, I'm all in!
Delighted to join the team here at Winkler Real Estate Group, I find it's a pleasure to be part of an office where agents support each other and individual efforts are noticed and recognized.
Give me a call to jumpstart your Bay Area home search. I'll do my best to make sure it's a slam dunk.